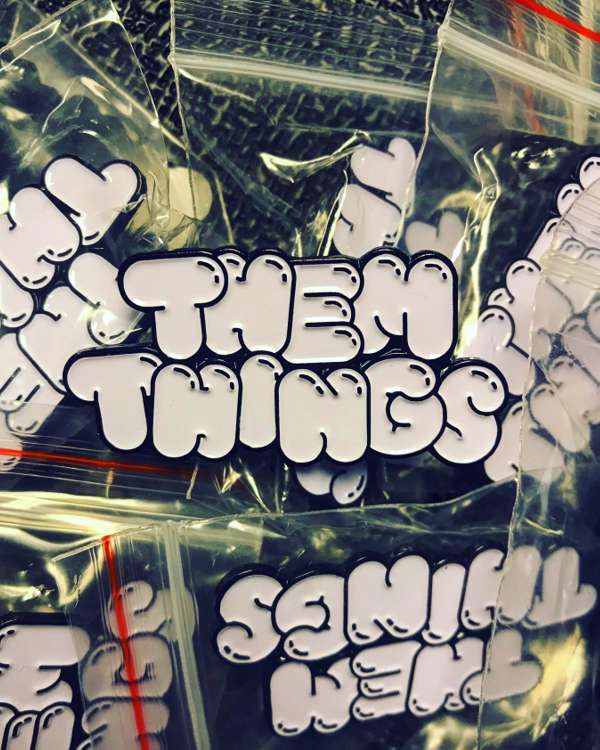 'Them Things' - Gloss Enamel Pin
The Stamp Of A True Space Cadet.
Someone once asked... "please make and sell t-shirts for me and my friends to buy" so here it is folks, an enamel pin.
White on black gloss, 2.5'' enamel pin.

Delivery is signed for shipping to Europe and The US.
Free shipping to UK customers or any orders over £10